The 2020 tournament has started. About time too! Unfortunately the weather was rather wet on Saturday, and no matches were played.
---
On Sunday, the first match played was a ladies doubles on a hard court where Susan Grossman & Puyisha Kapila took on the second seeds, Jen Ehr & Becca Vaughan, who have played with each other for a few years outside West Heath. Susan and Puyisha competed vigorously, won points in most games, and detained Jen and Becca on court for the best part of an hour, but didn't get any games.
The other two matches played were men's singles, involving the top two seeds, though they weren't playing each other. Cedric de la Chaise isn't playing in the tournament this year.
---
In the first match the second seed, Logan Mair, offered Howard Kingston a choice of surfaces. Howard thought the occasional random bounce on the grass might serve him better than it would Logan. At the start of the match my thought was that, if Howard could get his first serve in, he was in with a good chance of winning quite a few services games against Logan. And so it proved, though Howard also threw in a few double faults for good measure. An early service game of Howards must have had something like 14 deuces – mainly from advantage to Logan, and often rescued by a good first service in from Howard. With the help of Howard's serves, some random bounces and a few overhits from Logan, matters reached 3 all. Howard set up a number of good serve and volley points, but sometimes seemed to me to be trying to hit the volleys too hard rather than placing them, dumping the ball in the net. Logan was also hitting his first serves hard, but seemed to win ground stroke points more consistently when he went for placement rather than outright pace. Logan took the next three games rather quickly for a 6-3 set.
The second set was somewhat similar, with Howard taking a couple of service games earlier on, but Logan's consistency giving him the games later, for a 6-3 6-2 victory, with Howard acquitting himself well. Logan's next opponent is either Jeff Fine or Alex Shemie.
---
In the evening session the top seed, Marcio Sugui, was playing Fred Davidson. Fred is improving all the time, particularly on the serve, taking advantage of his height, and has been seen to throw down the occasional ace in a men's doubles. Having recently married, Fred's wife, Soo Teng, is expecting their first child around Christmas, so she is not entering this year. Meanwhile Marcio has been in the wars, tennis wise. He slipped when playing on a clay court, injuring both hands, and particularly his left thumb (he is a leftie), which he could not move for a couple of days. Four weeks later he was able to play again but has been getting pain in his left elbow, as he had during this match. Fred has played on grass a fair bit this season, but, in the absence of any team matches, this was Marcio's first time on grass this season.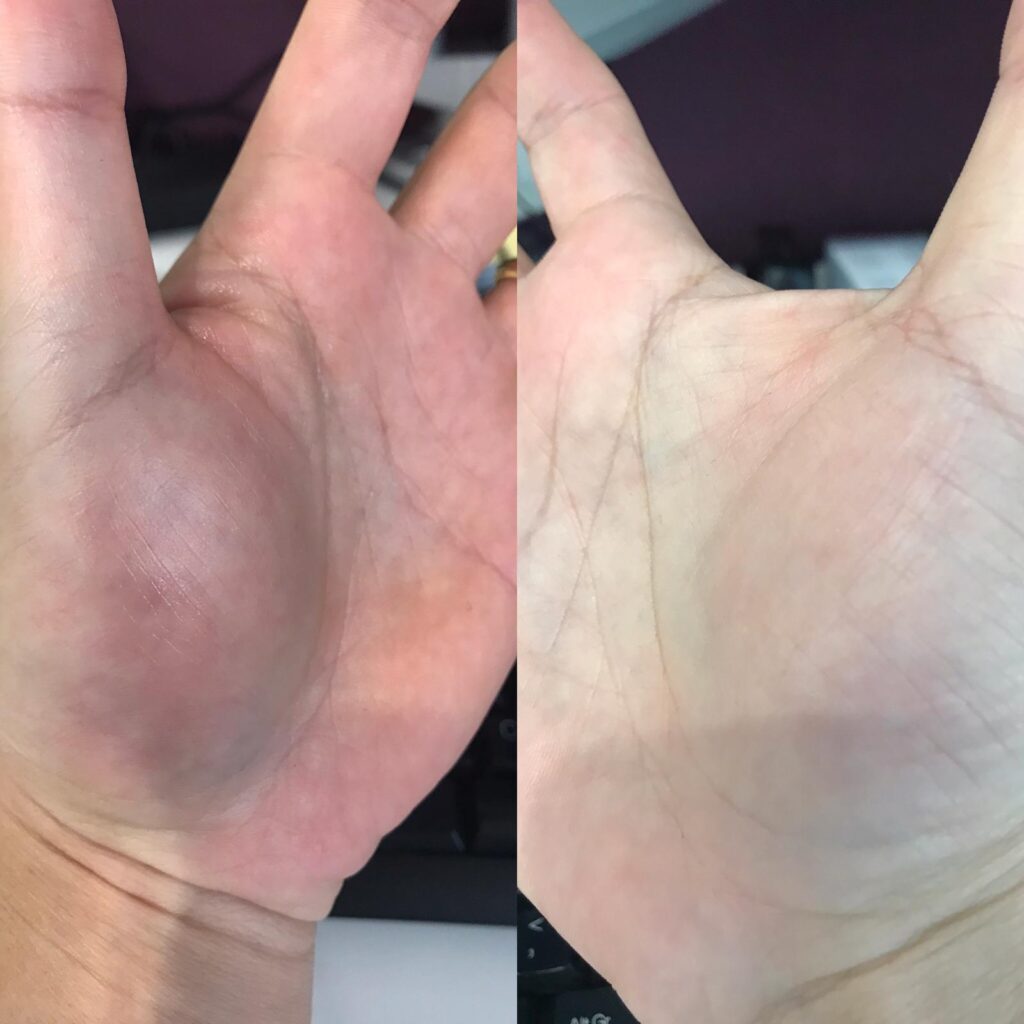 Marcio broke Fred's first service game, but Fred then held his serve for the rest of the first set. Meanwhile Fred struggled to return Marcio's leftie swing serves. Marcio was trying too much to force the pace early on, and getting elbow pain as a result. Having taken the first set 6-3, Marcio eased off, going for blocking the service returns and consistency and placement of ground strokes. This worked rather better, and Fred struggled to take any games in the second, with Marcio winning the match 6-3 6-0. Marcio next meets David Cohen or Steve Yoo.