2018 Tournament
The 2018 tournament has been completed! Congratulations to all competitors, and many thanks to those who helped with the Gourmet Dinners and the Finals Day Tea. For competitive tennis over the autumn and winter, we now take part in the men's and mixed floodlit leagues.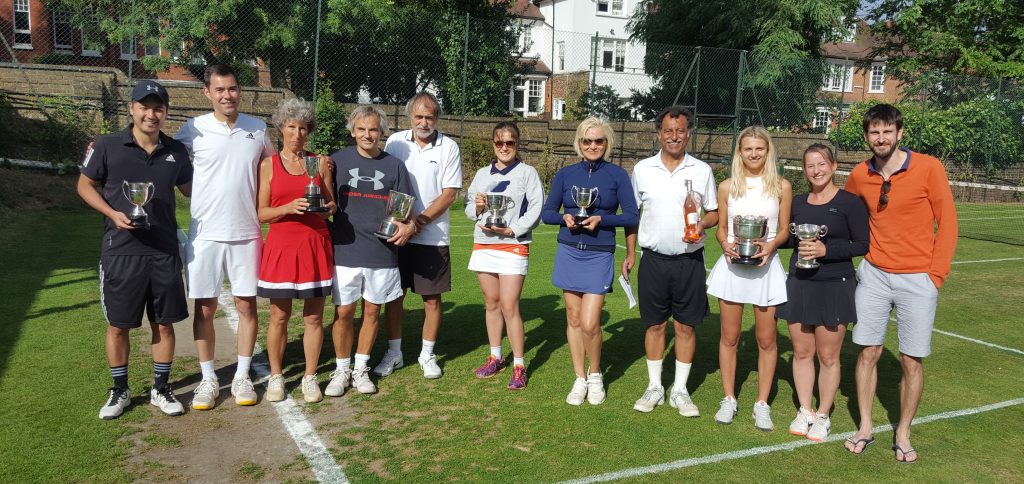 Tournament reports for previous years and a list of our former champions can be found here.
In addition to the annual tournament, the club organises various half day tournaments. Furthermore, the club enters four teams into the Middlesex summer league and team information can be found here.

Summer League
The club enters 2 ladies' and 2 men's teams in the Middlesex Summer Leagues. For more information, see the leagues page.
Winter Tennis
For those looking for competitive tennis over the winter, the club will again enter one men's and one mixed team in the Winter Floodlit League.