Gourmet Dinners
Monday's delicious mediterranean chicken Gourmet Dinner was prepared by Brian Coffey, who also provided summer red berry compote.
Tonight is Lesley South with a Sri Lankan dinner.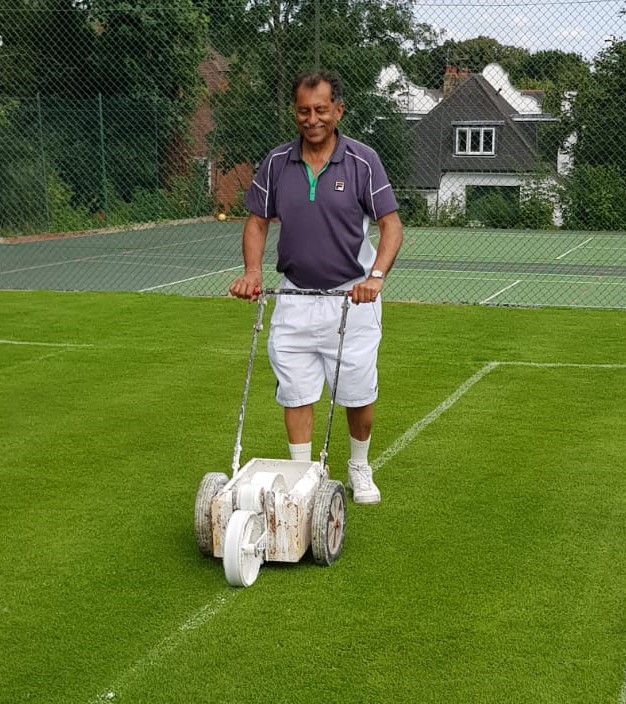 Tuesday matches
Five matches were played today.
In a daytime match, Jonathan Bell took on the top seed, Marcio Sugui. Jonathan is consistent with a good serve and groundstrokes. Marcio is a tricky leftie opponent, who can generate a lot of pace, and uses a quite a bit of spin on his leftie, left-veering serves. But Marcio has been playing too much, and is also training for an advanced coaching qualification, so has had some elbow problems.
Jonathan must have done quite well in the first set, as he got four games, but fared less well in the second set, as Marco won 6-4 6-2.
The first of the scheduled entertainment matches for the Gourmet diners was a mixed between third seeds Ed Fitzgerald & Sue Ehr, and second seeds Marjan Denis & Greg Lim on "centre" (number 2) court. Ed and Sue were both playing well, and were generally targeting Marjan wherever possible. Greg did his best to hit winners from the midcourt or volley position. A number of games went to deuce, and there were a few breaks. Marjan and Greg won the first set 6-3. The second set was tighter, but Marjan and Greg took it 6-4 for a 6-3 6-4 victory.
On court 1, the fourth seeds, Barry Adamson & Elena Valarche were challenging the top seeds Jen Ehr & Sultan Gangji. Barry has a good serve when he is on form. He hit some good serves in the first game, in which he held, but thereafter must have been overawed by the opposition, perhaps forcing the serve too much to get extra pace and ended up missing a lot of serves. Elena usually establishes a dominant position at the net from which to hit winning volleys, but couldn't get there most of the time. Jen and Sultan were in imperious form, and won the match 6-1 6-0.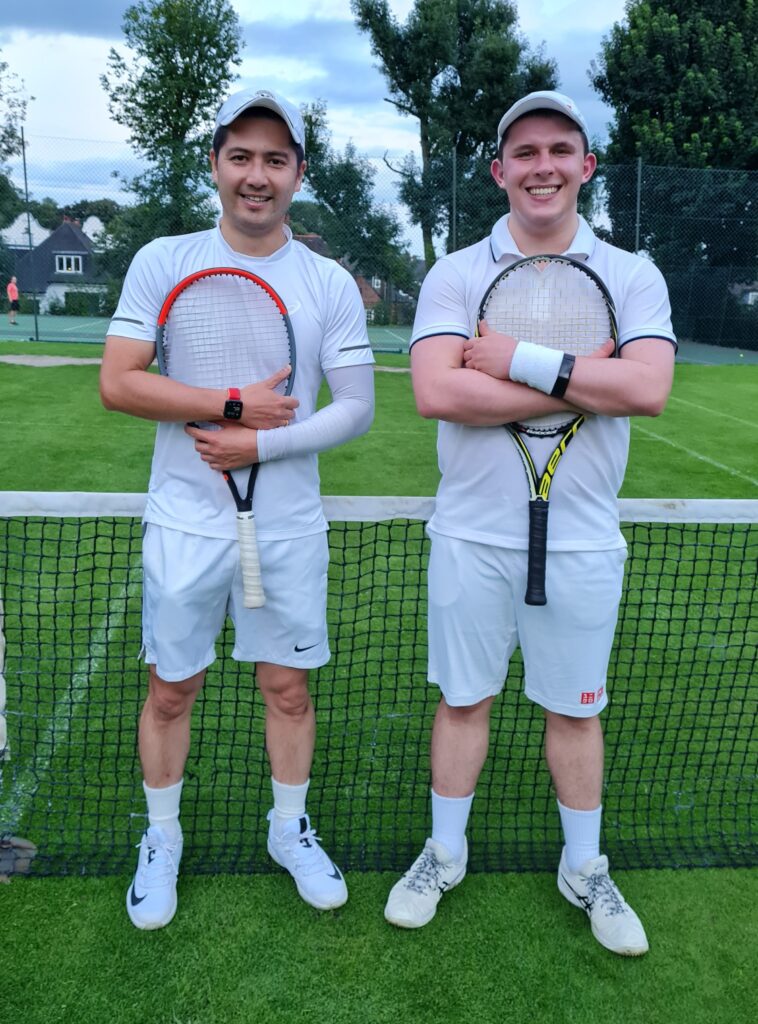 On centre court, the sixth seed, Joseph Rigal took on the top seed and defending champion Marcio Sugui. Joseph has some fine serves and penetrating groundstrokes, but can miss when forced. Marcio did not appear at all fatigued by his exertions against Jonathan Bell earlier in the day. Nor did he seem to be troubled by the elbow issues referred to in the report on his earlier match. He employed his usual leftie service spin, and good placement where there was a good chance of hitting a winner, while often playing safe, topspin shots down the centre when under pressure.
In the first set, though Joseph won some good points and hit a lot of good shots, Marcio chased many of them down, and always got the upper hand in the games in the end, winning the set 6-0. Joseph hit more good shots, won more rallies, and found ways to cope with some of Marcio's strengths in the second set, but he still only got two games. Marcio won 6-0 6-2, and faces either Logan Mair or Ed Fitzgerald next.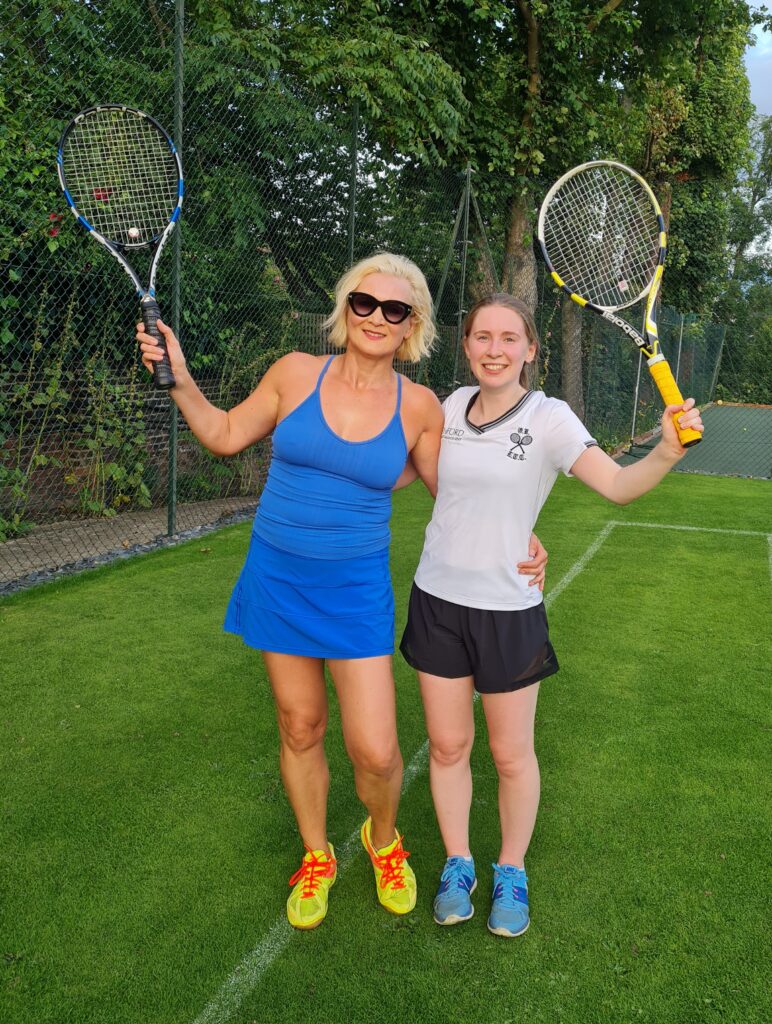 On court 1, the third singles seed, Elena Valarche, played the second seed Rebecca Vaughan. Unlike the previous mixed, Elena frequently got to the net, and won a number of points from there. She also employed a low serve which left Rebecca struggling to reach it to return it. Rebecca didn't seem accustomed to Elena's approach to singles and took a little while to work out how to counter it. She probably also wasn't counting on the ball staying so low, as the ground below the dry grass was still slightly moist from the rain in the early hours of the morning, so Elena won a number of points from short balls which just never came up. However, Rebecca got her passing shot going and made only the occasional unforced error, winning the first set 6-3.
In the second set, Rebecca became more dominant as she denied Elena a lot of chances to come in or to hit volleys to hit at the net. Rebecca won the match 6-3 6-1.